The Colours of the Octopus
Willi Langer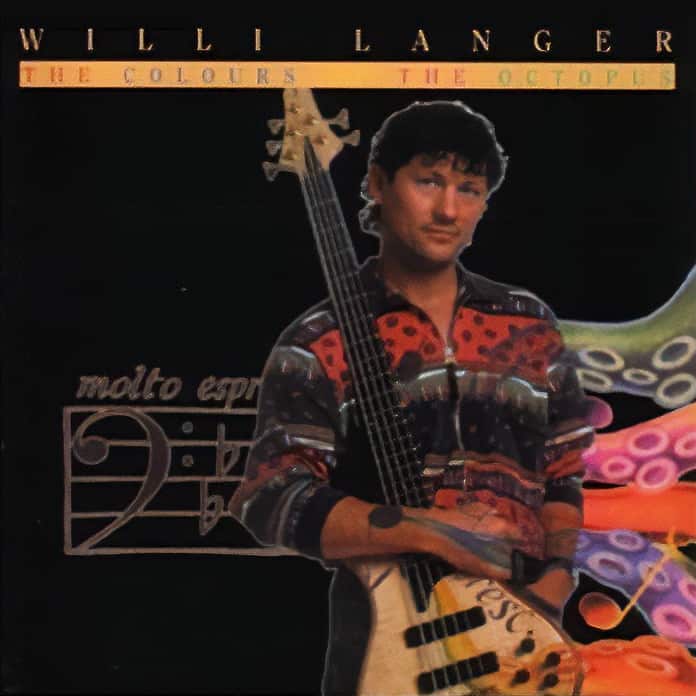 The Colours of the Octopus
Produced by Willi Langer and Gerald Gratzer
Recorded 1991-1993
All songs written by Willi Langer,
except
"looking for C.T." written by Willi Langer and Hannes Treiber
"Shut up and play" written by Willi Langer and Thomas Lang
WILLI LANGER "The Colours Of The Octopus" (1993)
The octopus is a fascinating animal! On the one hand it is extremely versatile and adapts to its environment by changing its coloration very quickly, on the other hand it always keeps its peculiar shape and thus remains unmistakable!
Willi Langer started playing electric bass in 1976 as an autodidact.
His musical roots were jazz-rock and he founded the band "Zenit", with which he later released several albums.
Over the coming years Willi became part of various bands and orchestras of different genres, from jazz to blues, soul, funk to rock, pop and musical. Like an octopus, he changed musical colors light-footedly and still always kept his recognition value.
After having recorded many productions for various artists and bands, he decided to produce his first solo album. For this he returned to his roots and recorded an instrumental jazz-rock album with his own compositions. He invited many of his musical companions, such as drummer Thomas Lang, saxophonist Martin Fuss, the legendary Karl "Bumi" Fian on trumpet, guitarists Peter Legat and Rens Newland and many more. The result was a powerful funky jazz-rock album, which was released as a CD in 1993 and sold out after a few years.
Now, exactly on the 30th anniversary, Willi Langer decided to make his first album available to the public again and release it digitally.